Hair fall is one the most common problem areas of everyone around! Be it men or women, no one is sparred from the clutches of a weak scalp that sheds more hair than it grows. While there may be many reasons for hair fall, including thyroid, anaemia, protein deficiency, low vitamins levels, use of chemicals in the name of hair care products is one of the top reasons!
In this age of hair straightening, smoothening, re-bonding and keratin therapies, our hair is accustomed to the brunt of chemicals, thereby weakening the follicles. To add to it is the physical and emotional stress that induces hormonal changes and further weakens the hair follicles, resulting in hair loss. Now all that is the scariest part. The silver lining here is that there are a lot of Ayurveda treatment for hair loss to your rescue! The power of trusted, age old, organic ingredients like bhringraj, amla, coconut and aloe vera are proven from times immemorial to control hair fall and regrow new hair.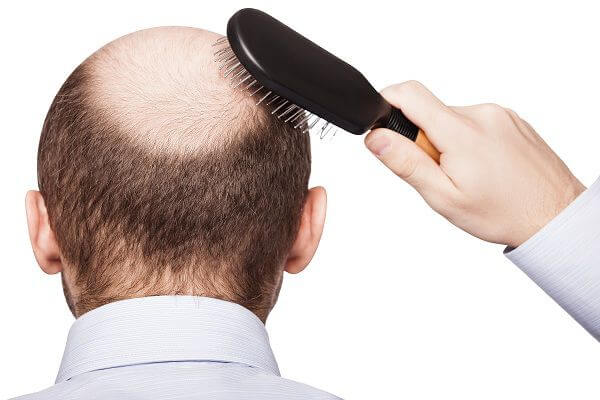 What do we recommend?
Bhringraj oil all the way – The leaves of bhringraj contain several herbs that give your scalp the nutrients it has been missing out.Bio Bhringraj Therapeutic Oil Intensive Hair regrowth Treatment contains pure bhringraj, amla, coconut, goat milk and centella to strengthen the hair strands and diminish greying. One of the best ayurvedic treatments for hair fall, Bhringraj Oil is also beneficial in reducing grey hair and preventing scalp itchiness.
Protein rich Shampoo
– The deficiency of proteins leads to dull and brittle hair. In addition to taking a protein rich diet, you must also switch to products that are rich in protein. Kelp is one such ingredient that has high protein value and acts as an ayurvedic hair growth stimulant. Kelp is a type of large brown seaweed that grows in shallow, nutrient-rich saltwater, near coastal fronts around the world. It absorbs the nutrients from its surrounding marine environment, and makes it rich in Vitamins, Minerals and Enzymes. We strongly recommend Bio Kelp , a protein shampoo that stimulates fresh growth, thanks to its rich ingredient list including pure kelp, natural proteins, peppermint oil and mint leaf extract.
Serums for maximum absorption
– Many a times, what an oil can't do, serum does. It absorbs in the scalp easily, and doesn't leave any excess oil. Bio Mountain Ebony is a fresh growth stimulating serum intensive hair growth treatment with pure extracts of mountain ebony, long pepper, neem, pudina, euphorbia tree and other important ingredients to stimulate hair, and remove dryness and irritation. Mountain Ebony is a precious, magnificently flowering, hardwood tree that is prized for its stimulating and healing properties. This ayurvedic formulation also has anti-bacterial and anti-inflammatory properties that revitalizes the scalp…helping the hair shaft to grow. Many people have received excellent result by using this serum for a period of 3 weeks. We call it an Ayurvedic hair growth treatment more than a hair serum.
So, what're we saying?
We are recommending you to go back to nature and seek the natural, organic and ayurvedic ways to regrow your hair. Avoid chemically infused products and treatments and give your hair the nourishment that it deserves. Choose ayurvedic products, that's what your grandmother and ancestors also used to do to maintain those heavy locks. You can also check out the products listed here and choose from an extensive range of hair regrowth products.